Title of Talk: Fascination of Prime Numbers
Prof. Sudesh Kaur Khanduja
FTWAS, FNA, FASc, FNASc
INSA Honorary Scientist at IISER Mohali
About the Talk:
The session will commence with an exploration of prime numbers, followed by an introduction to various facets of elementary Number Theory. This forms a basis of all modern-day computations. Subsequently, the audience will be introduced to the significant contributions made by notable figures in this field, ranging from Pierre de Fermat to James Maynard, the recipient of the Fields Medal in 2022. Lastly, the talk will be concluded by highlighting a selection of award-winning open problems in the realm of computation.
Title of Talk: Building a Customer Obsessed AI-Driven Organisation
Name of Speakers:
Jitendra Meena, Executive Manager, Head of Reporting & Visualisation, Commonwealth Bank of Australia
Ayush Agrawal, Executive Manager, Head of Data Science, Commonwealth Bank of Australia
About the Talk:
The Commonwealth Bank of Australia, a market leader in banking in Australia, is actively establishing itself as a customer obsessed AI-driven organisation. Through strategic AI adoption, CBA has revolutionised customer experiences, offering personalised solutions via AI powered products and recommendations. Leveraging data-driven decision making, CBA optimizes processes for operational efficiency while simultaneously protecting customers from fraud and scams, and prioritizing sustainability initiatives. CBA's commitment to innovation and customer-centric practices is helping strengthen its position as a frontrunner in the financial industry's AI-driven transformation.
Title of Talk: Artificial Intelligence - The opportunities, challenges and some applications in defence sector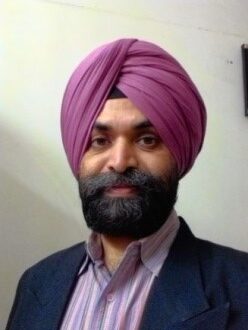 Dr. Amreek Singh
Scientist 'G', Defence Geo-informatics Research Establishment (DGRE) – Chandigarh
About the Talk:
To be updated soon.